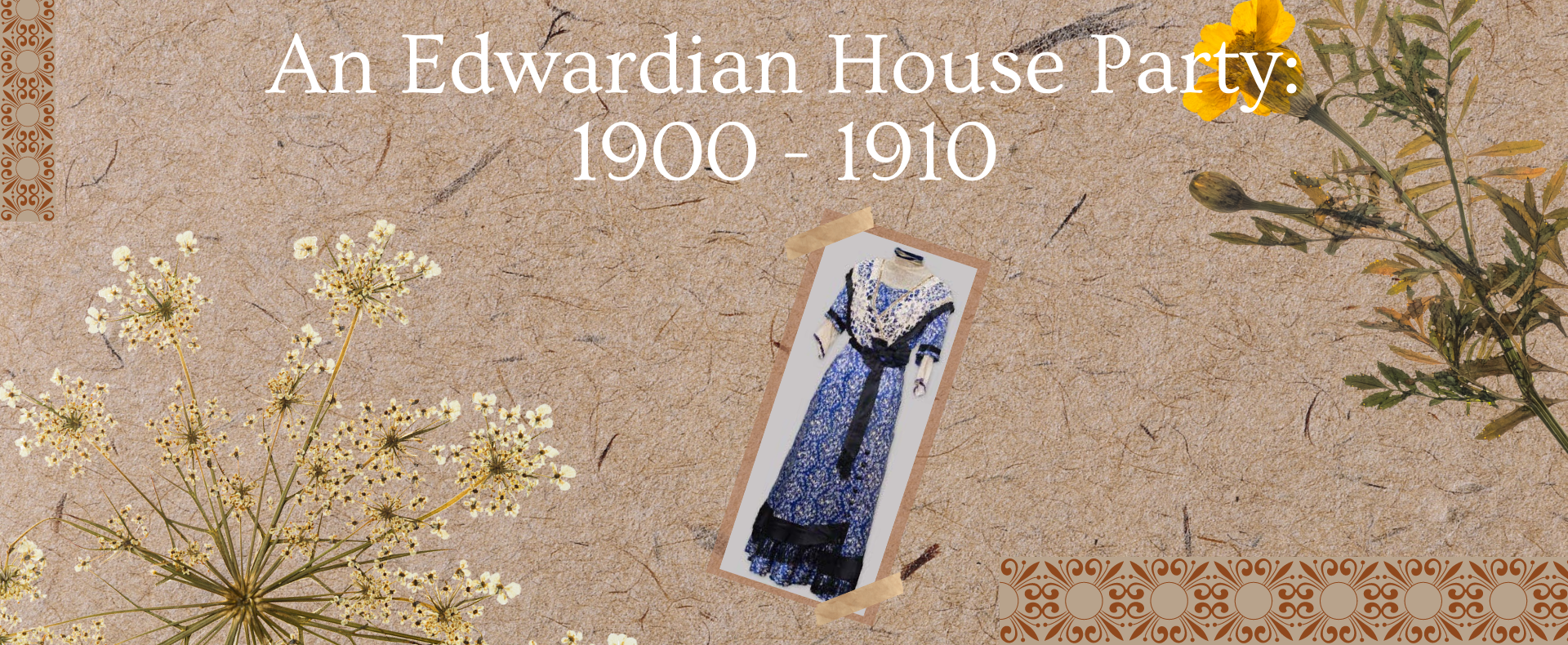 Producer
/ A Cavalcade of History and Fashion / Friends of the Gallery
An Edwardian House Party: 1900-1910
A Cavalcade of History and Fashion Presentation
Get into the spirit and wear period dress if you wish!
View original gowns and accessories of the Edwardian era, hear the fascinating stories of the women who wore these clothes, who they were and how they occupied their time.
Join us for a lovely afternoon with the Cavalcade of History and Fashion and enjoy stories of a time when life was lived at a much slower pace.
Bookings close 19 October.
Tickets include an afternoon tea. There will also be a raffle on the day (cash only).
A Cavalcade presentation is a themed talk and includes examples from the collection with commentary. Items are carried amongst the audience, allowing a closer look at pieces from the collection. The Cavalcade of History and Fashion is an organisation with a collection of original historic gowns and accessories with provenance, dating from the 1700s preserving Australia's social and fashion history.