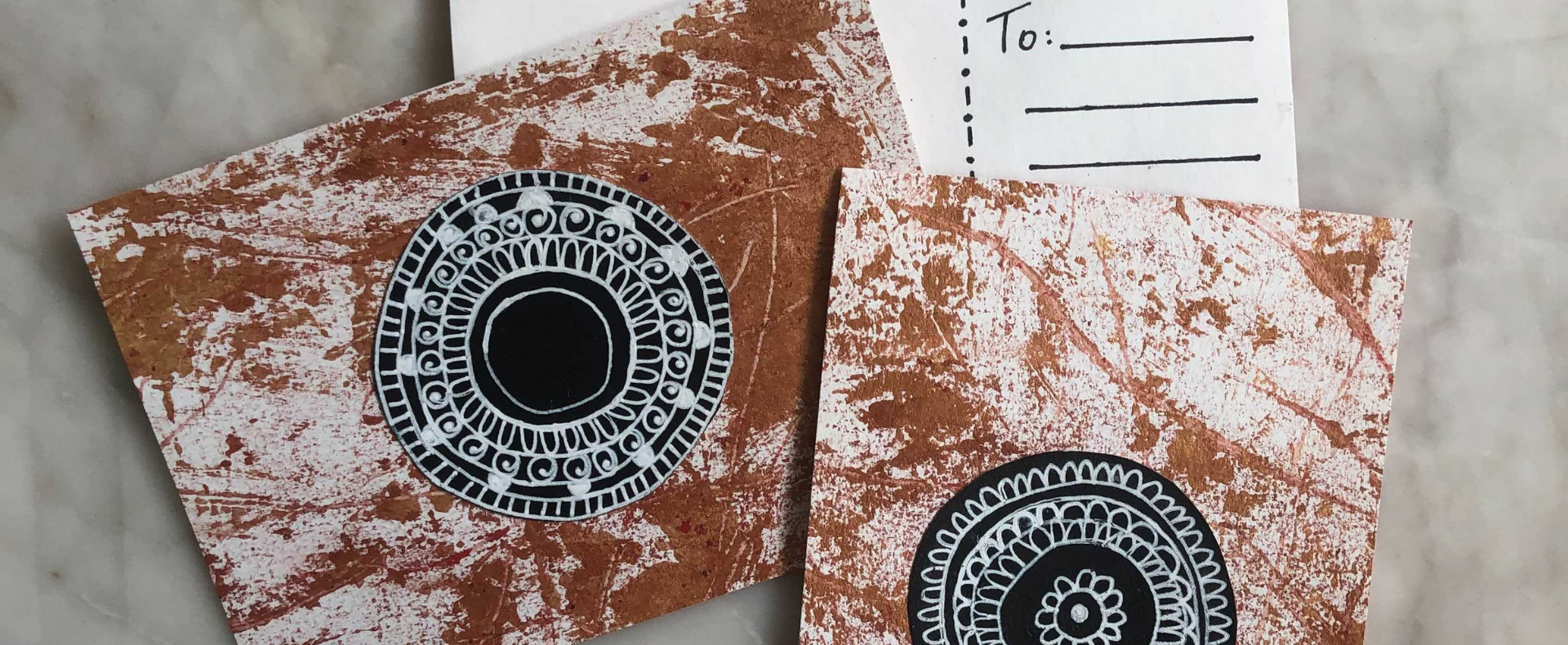 After Work Art: Mindful Making
Art at Home
Set aside some time to connect with others and stretch your creative muscles this Friday. Local artist Anjum Olmo will share how she looks to her Indian heritage for inspiration. She is fascinated by the art of  henna and uses the mandala approach to bring mindfulness into her art practice. Participants will be inspired to make their own meditative, mindful patterns onto a handmade postcard. Bring along a sense of adventure and humour, as you will be letting go, embracing imperfections and going with the flow. A material list is provided below for you to gather from your existing supplies at home.
You will receive a Zoom link in the confirmation email once you have booked your ticket. To enjoy this creative session, please prepare the materials on the list below beforehand.
Materials List:
A4 white card paper
A4 black paper
Thick plastic bag – Woolies/Coles type
Paints – assorted colours, black, metallic and orange or deep red if possible
Sticks and twigs for mark making
Scissors
Gel pens – white or gold or thick black pens (artline, sharpie)
Hairdryer
Tin cans
There is no set fee for this workshop, we invite participants to pay what you can when booking your ticket through our donation portal.
About Anjum Olmo
Anjum Olmo is an abstract landscape artist based in the Blue Mountains. She has an expressive and playful approach to her art practice, combining mark making, patterning and gestural application of colour.