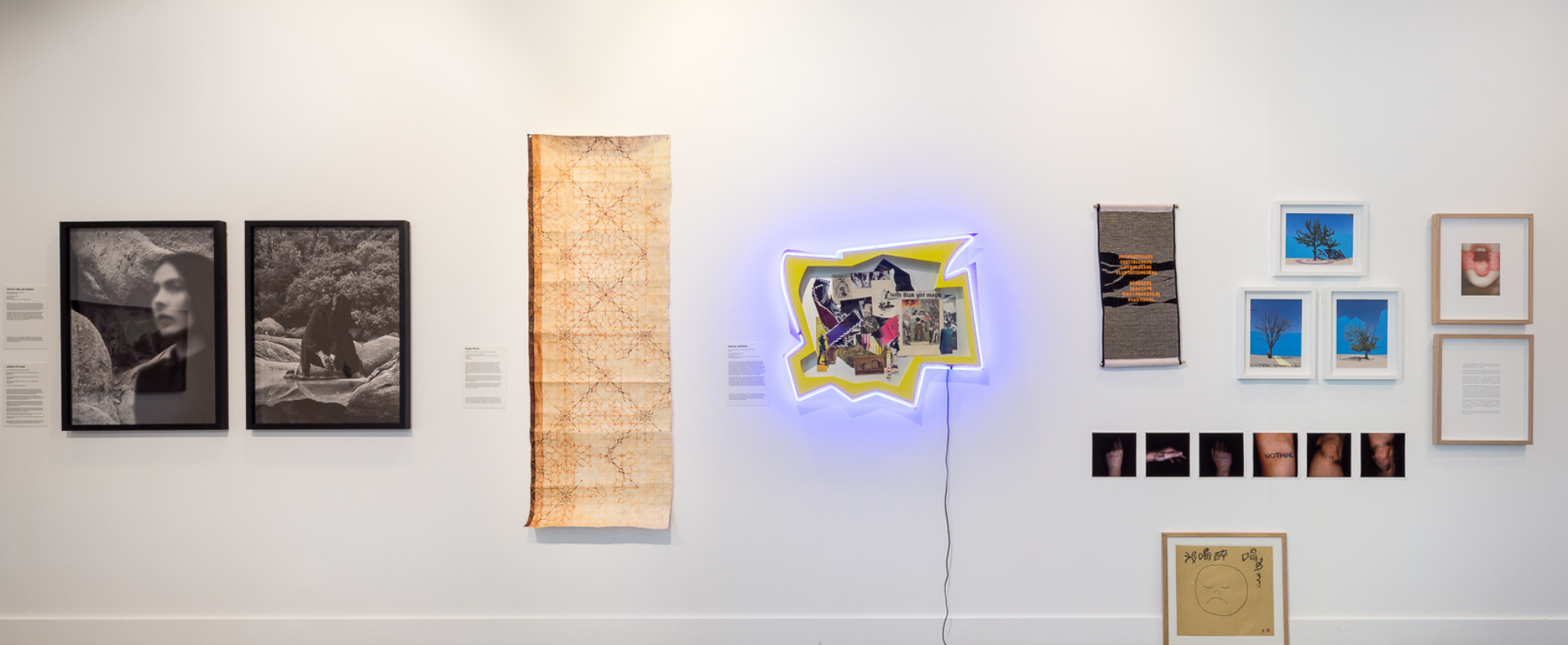 Photo
/ 52 ACTIONS, installation view, 2022, Penrith Regional Gallery. Photo: Document Photography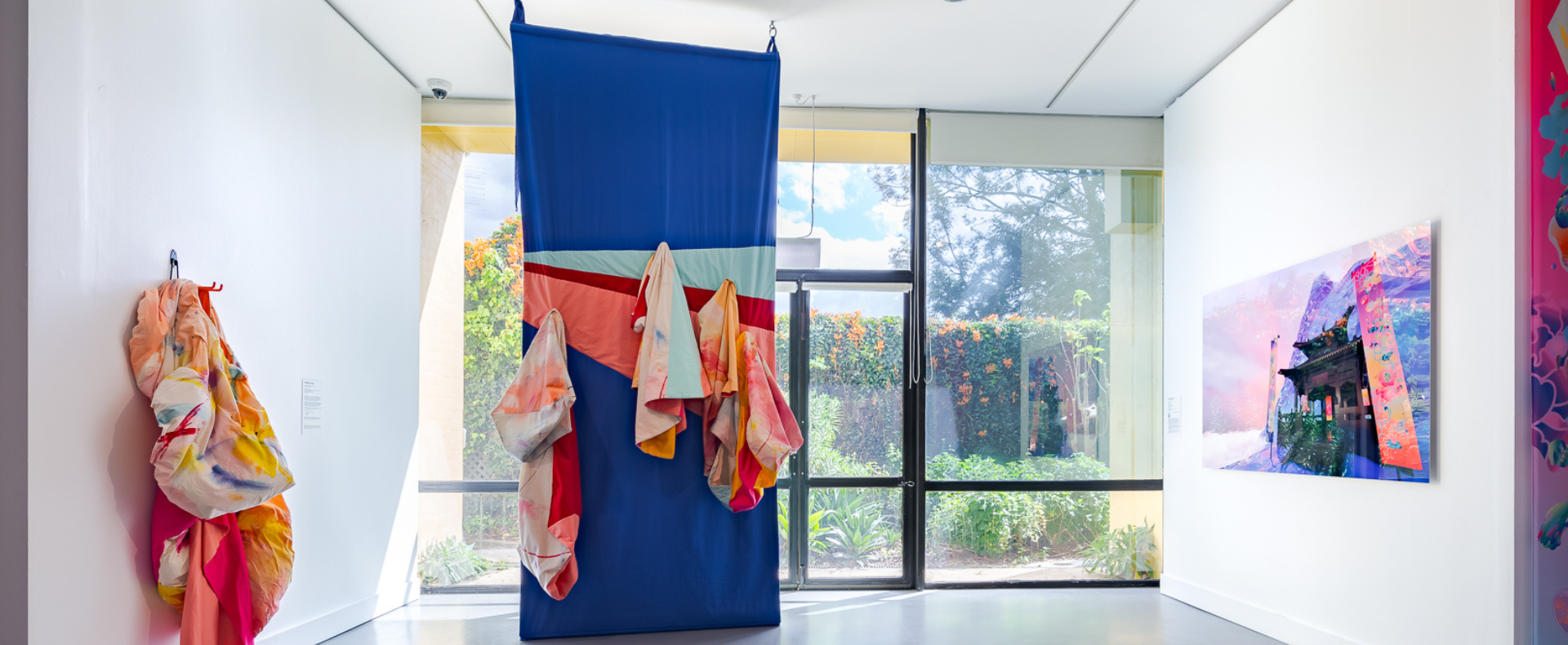 Photo
/ 52 ACTIONS, installation view, 2022, Penrith Regional Gallery. Photo: Document Photography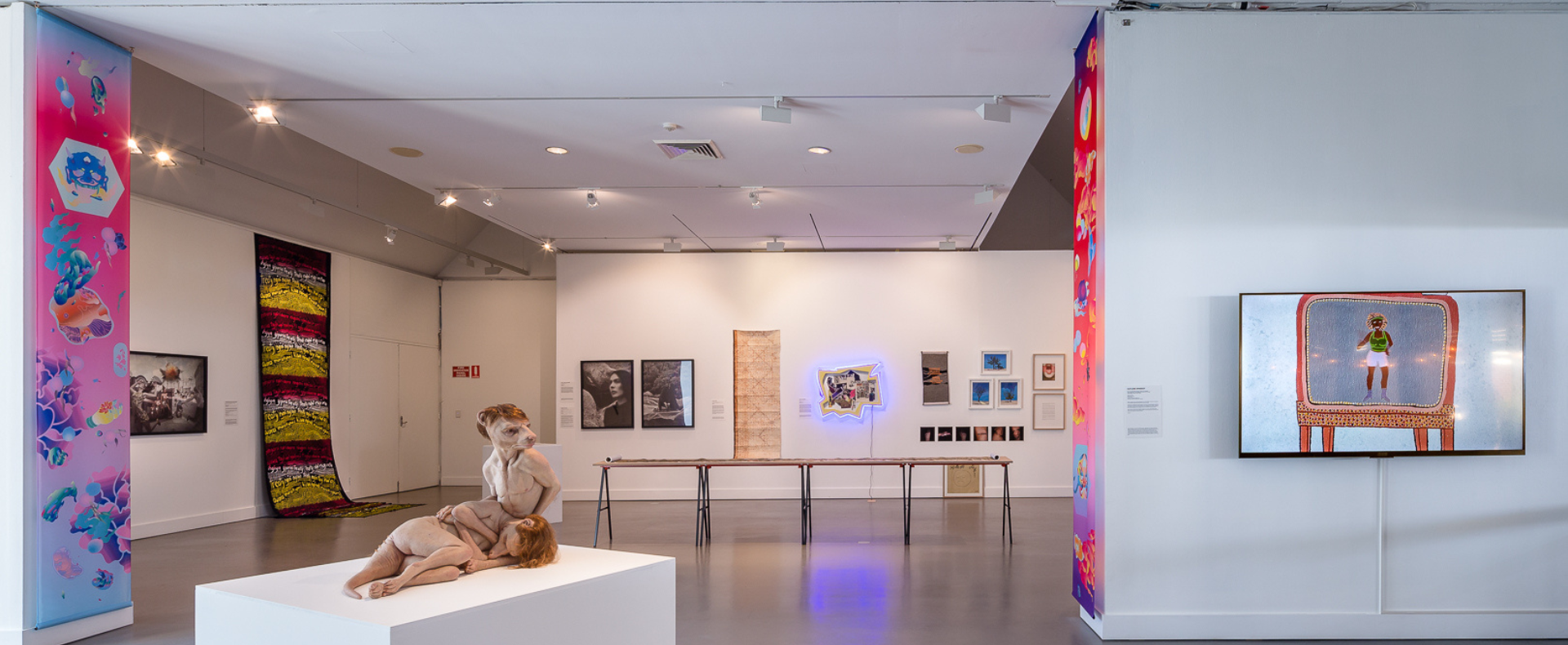 Photo
/ 52 ACTIONS, installation view, 2022, Penrith Regional Gallery. Photo: Document Photography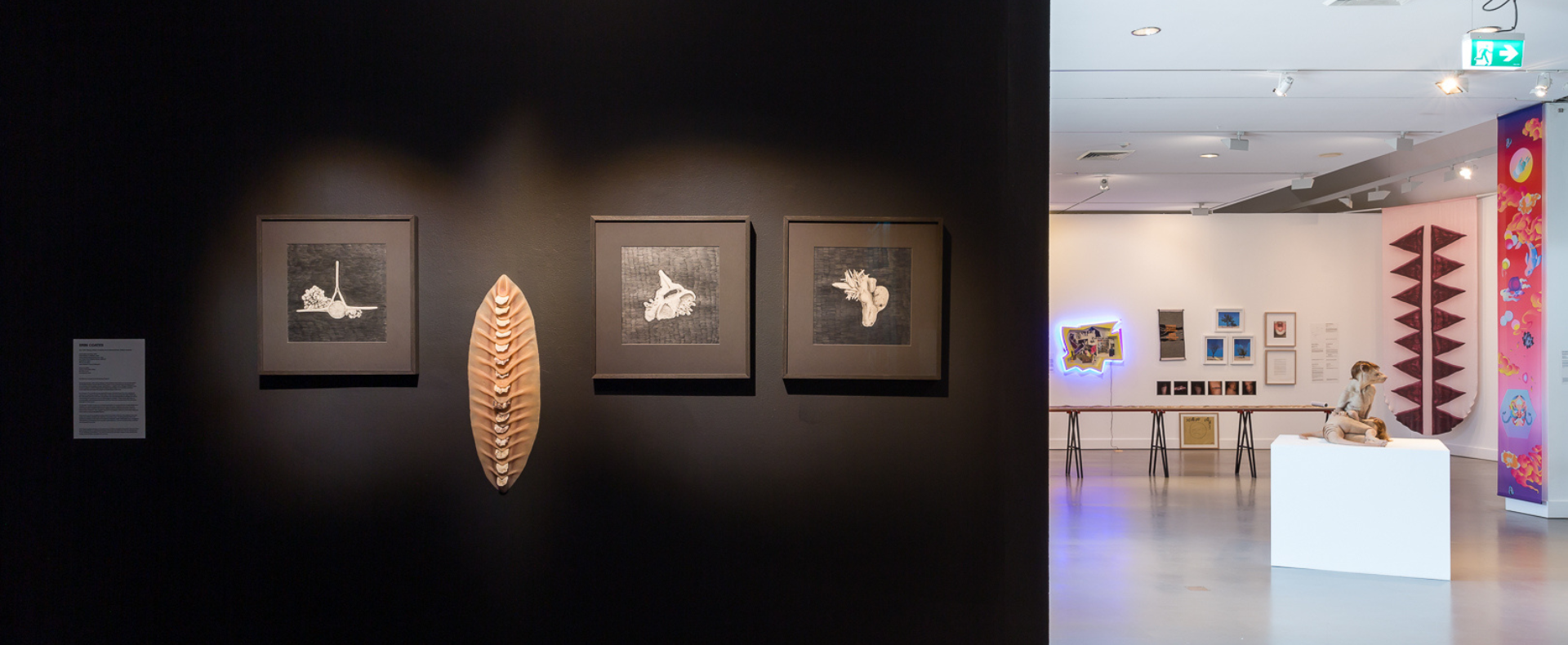 Photo
/ 52 ACTIONS, installation view, 2022, Penrith Regional Gallery. Photo: Document Photography
52 Actions
Current Exhibition
Artspace presents the launch of its national tour of the acclaimed 52 ACTIONS at Penrith Regional Gallery, featuring works from 52 Australian artists and collectives across generations, geographies and cultural backgrounds. Working in a wide variety of mediums, together they highlight the diversity, complexity and dynamism of contemporary Australian art.
As the title suggests, 52 ACTIONS is grounded in art as action. The artists explore and reflect on what art is, what it can do within the gallery and far beyond: art as a political motivator, a cultural transmitter, a means for understanding, a tool for shifting perspectives, holding memory, bridging divides and inciting change. These ideas are intimately connected with the role of the artist, from facilitator to provocateur, creator to witness.
Guided by the local, the artists' actions speak to critical global concerns including systemic discrimination, climate change, forced migration and colonial legacies. Notions of freedom are ever present, as is the sacred knowledge of First Peoples, the importance of family and community, and speculations about our shared future.
The exhibition has evolved from Artspace's online commissioning platform of the same name, which from 2020 to 2021 presented new works each week by the 52 participants on Artspace's website and standalone Instagram @52artists52actions. In close collaboration with Artspace, Penrith Regional Gallery brings together a selection of these works and others in an adaptive, site-specific exhibition that is responsive to our unique context.
With participating artists: Eddie Abd, Abdul Abdullah, Adrift Lab, Brook Andrew, Aphids, Archie Barry, Nathan Beard, Naomi Blacklock, Diego Bonetto, Pat Brassington, Johnathon World Peace Bush, Chun Yin Rainbow Chan, Erin Coates, Lill Colgan & Sab D'Souza, Michael Cook, Nici Cumpston, Léuli Eshrāghi, Ruha Fifita, Guo Jian, Rochelle Haley, Tyza Hart, Larissa Hjorth, Naomi Hobson, Jannawi Dance Clan, Karrabing Film Collective, Gillian Kayrooz, Loren Kronemyer, Adam Linder, Dani Marti, Pilar Mata Dupont, Hayley Millar Baker, TV Moore, Raquel Ormella, OLC Art Collective, Henri Papin (Meijers & Walsh), Jason Phu, Patricia Piccinini, Kenny Pittock, Yhonnie Scarce, Sancintya Mohini Simpson, Rolande Souliere, Stelarc, Shahmen Suku, Sēini F Taumoepeau, James Tylor, Unbound Collective, Ivey Wawn, Kaylene Whiskey, Min Wong, Chris Yee, Gutiŋarra Yunupiŋu, Louise Zhang.
52 ACTIONS was developed and curated by Artspace, Sydney. The exhibition is touring nationally with Artspace, Sydney, with support from Museums & Galleries of NSW. This project is proudly funded by the NSW Government through Create NSW. It has been assisted by the Australian Government through the Visions of Australia program and through the Australia Council for the Arts, its arts funding and advisory body. It is also supported by the City of Sydney and by the Copyright Agency's Cultural Fund.
27 August – 20 November 2022
---