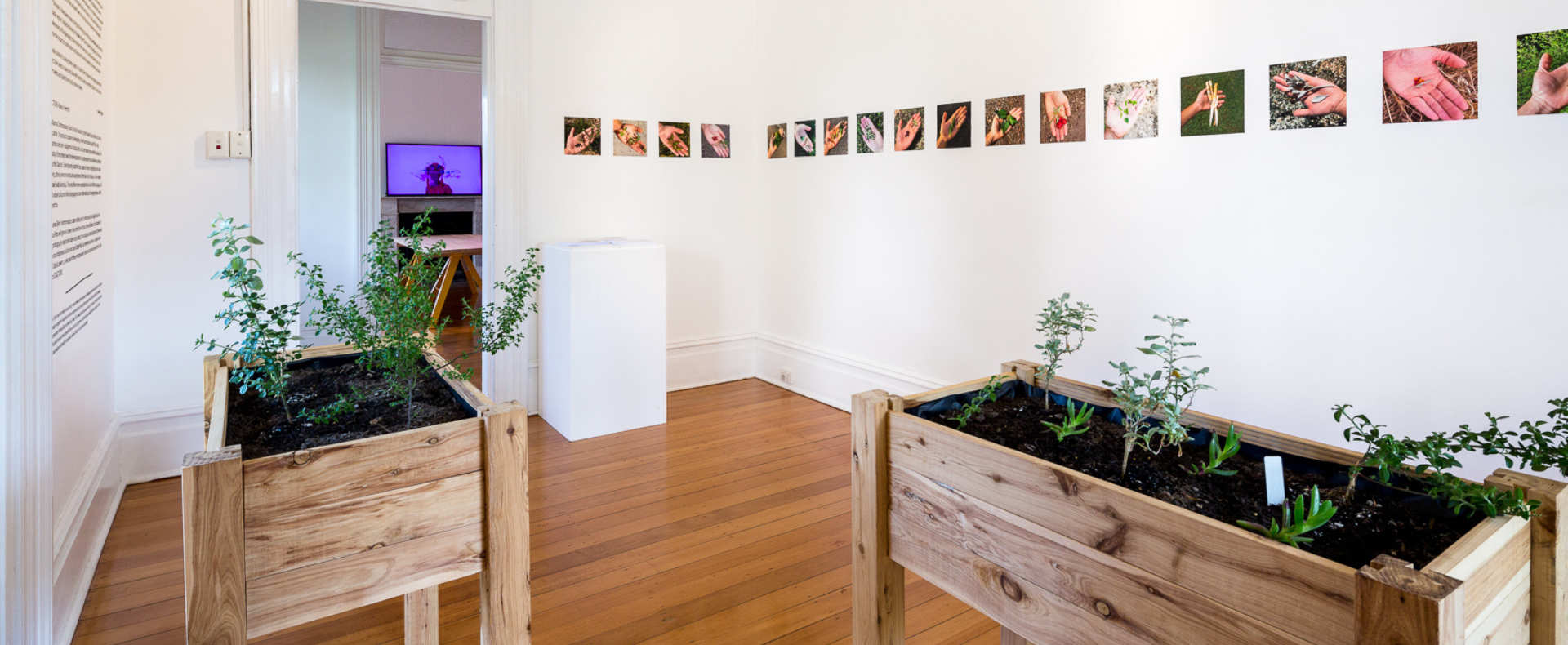 Photo
/ James Tylor, Mai: Kaurna Contemporary Food, 2020–22, installation view, 52 ACTIONS: Made in Penrith, 2022, Penrith Regional Gallery. Courtesy the artist. Photo: Document Photography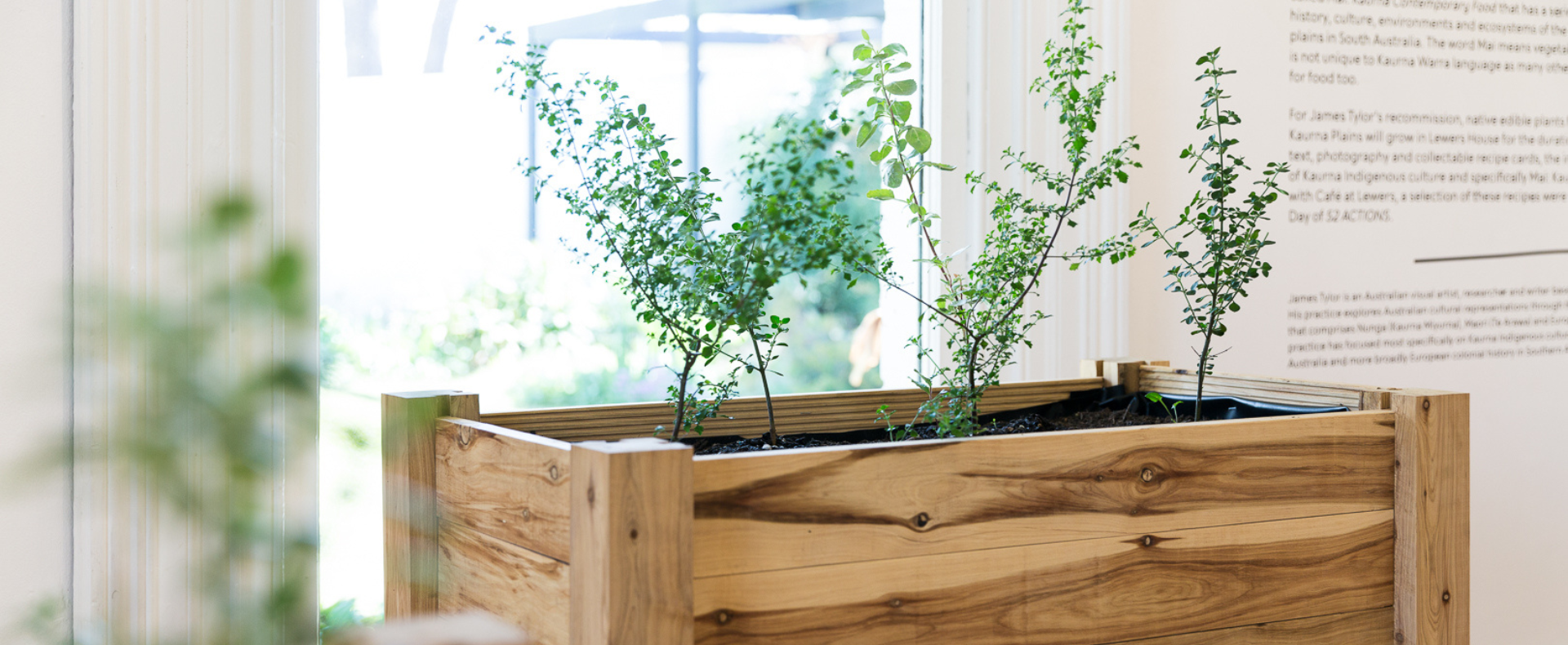 Photo
/ James Tylor, Mai: Kaurna Contemporary Food, 2020–22, installation view, 52 ACTIONS: Made in Penrith, 2022, Penrith Regional Gallery. Courtesy the artist. Photo: Document Photography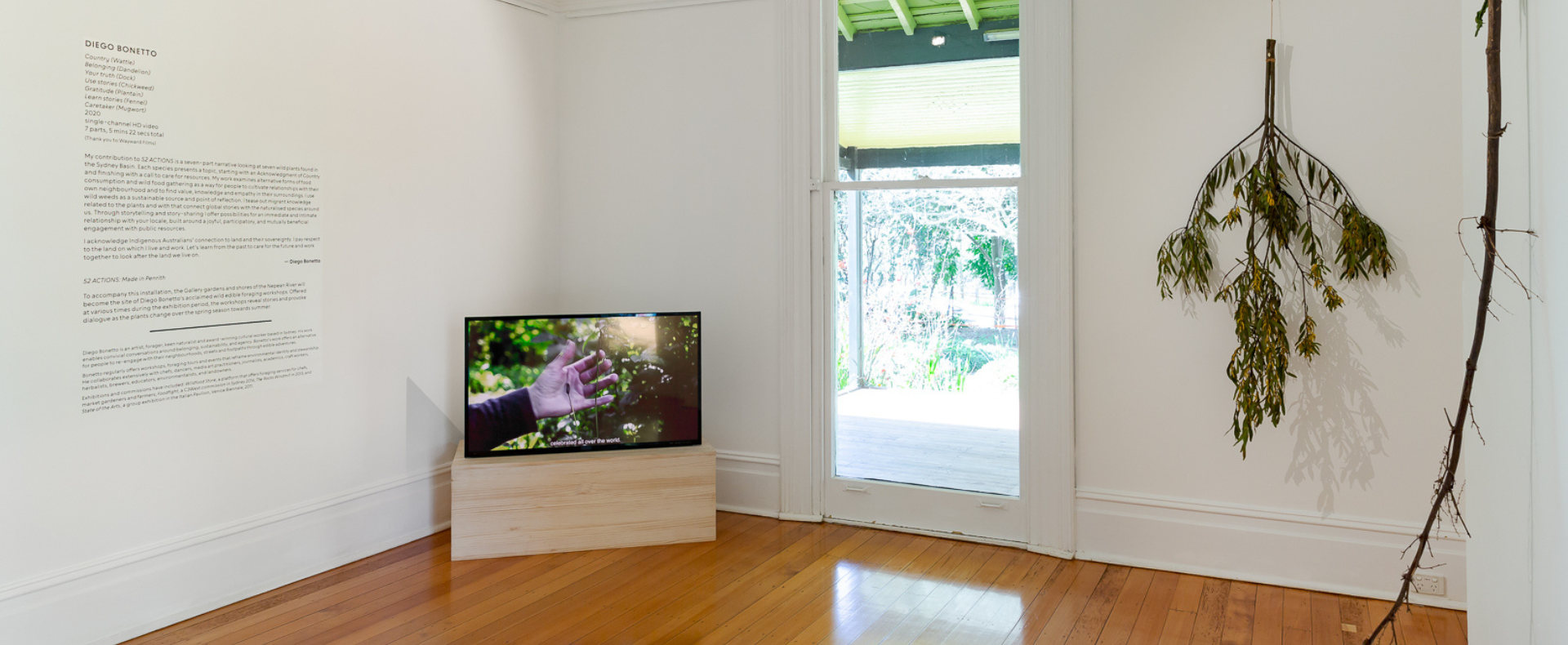 Photo
/ Diego Bonetto, Country (Wattle), Belonging (Dandelion), Your truth (Dock), Use stories (Chickweed), Gratitude (Plantain) Learn stories (Fennel), Caretaker (Mugwort), 2020, installation view, 52 ACTIONS: Made in Penrith, 2022, Penrith Regional Gallery. Courtesy the artist. Photo: Document Photography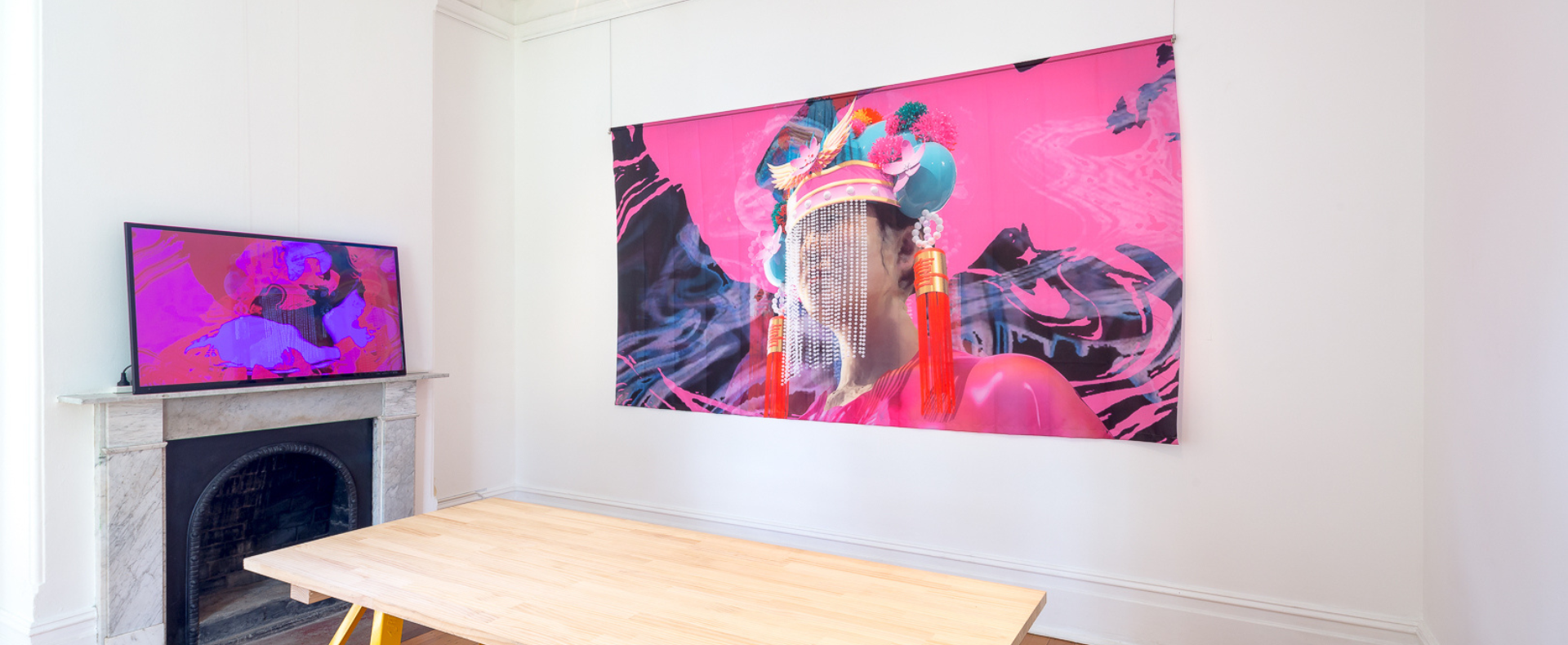 Photo
/ Chun Yin Rainbow Chan, Fish Song, Bird Song, 2020, installation view, 52 ACTIONS: Made in Penrith, 2022, Penrith Regional Gallery. Courtesy the artist. Photo: Document Photography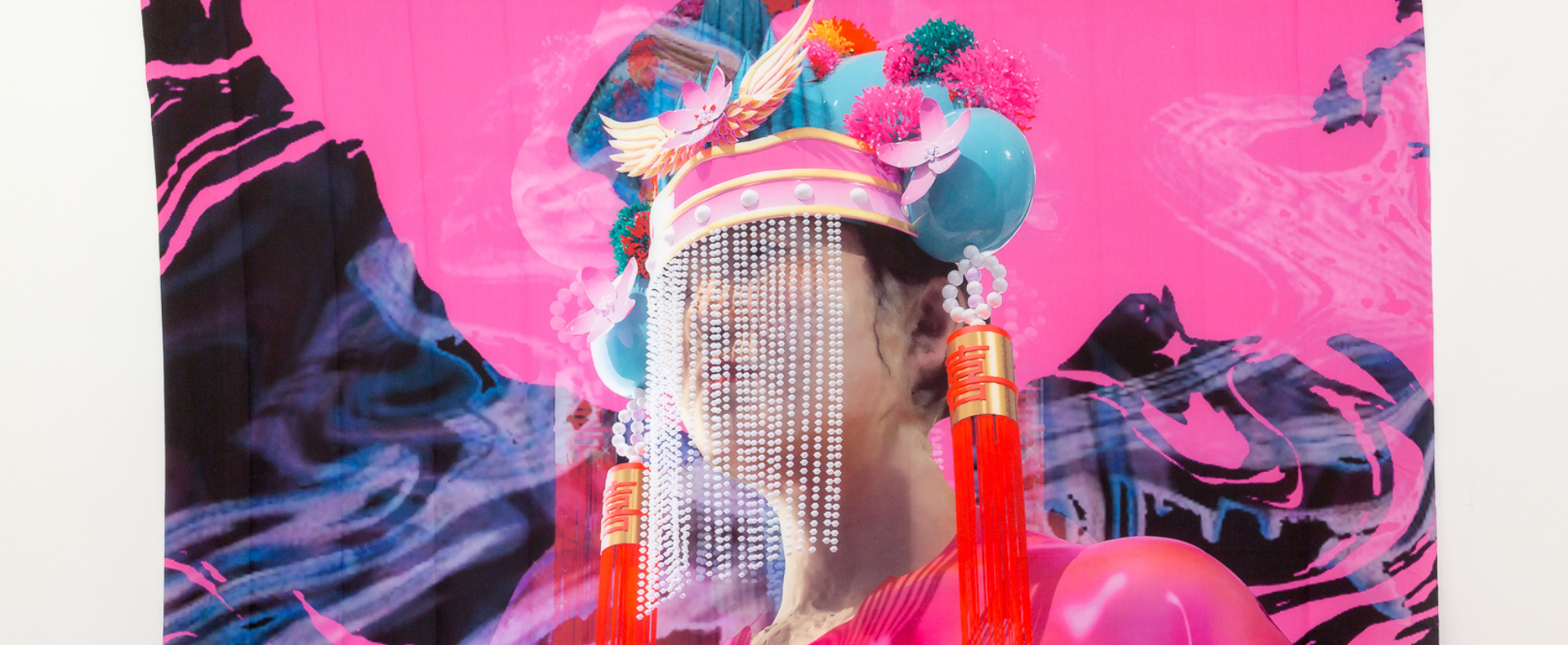 Photo
/ Chun Yin Rainbow Chan, Fish Song, Bird Song, 2020, 52 ACTIONS: Made in Penrith, 2022, Penrith Regional Gallery. Courtesy the artist. Photo: Document Photography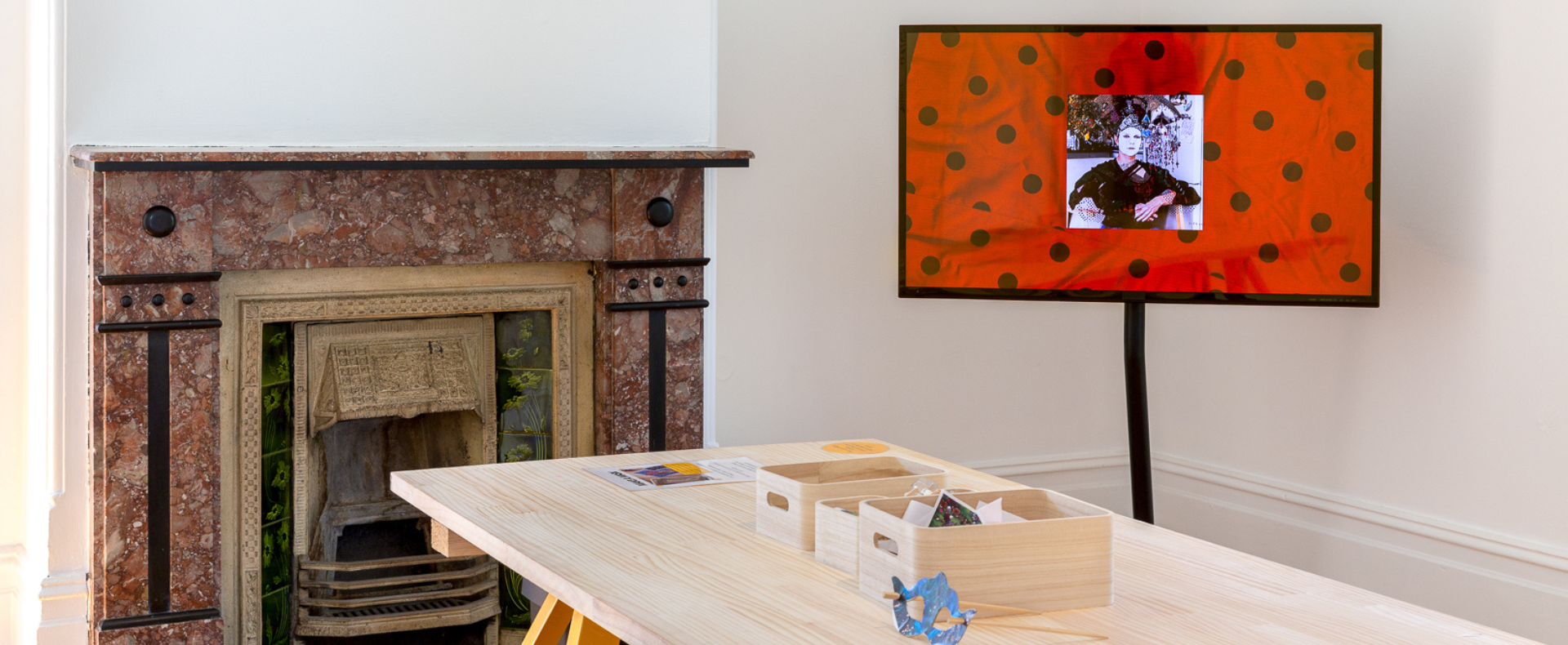 Photo
/ Eddie Abd, actions حركات 2021–22, installation view, 52 ACTIONS: Made in Penrith, 2022, Penrith Regional Gallery. Courtesy the artist. Photo: Document Photography
52 Actions: Made in Penrith
Current Exhibition
As part of Penrith Regional Gallery's presentation of 52 ACTIONS, participating artists Eddie Abd, Brook Andrew, Diego Bonetto, Chun Yin Rainbow Chan, James Tylor revisit their projects to present newly commissioned works that respond to the Gallery's unique grounds, collection and local communities.
27 August – 20 November 2022
Eddie Abd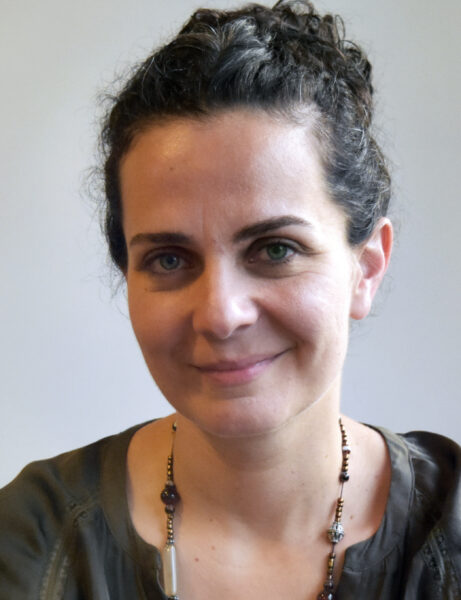 Eddie Abd's recommission will see her undertake a series of workshops at Nepean Creative and Performing Arts High School. Through play and performance, Abd will facilitate opportunities for the students to find ways to develop ideas around self-identity, agency and belonging. The student's work will be presented alongside Abd's 52 ACTIONS artwork during the final weeks of the exhibition in Lewers House.
Eddie Abd lives on Darug and Gundungurra Country and creates works grounded in her lived experience while responding to concerns from the social to the political and religious. Her video and digital print works often feature self-referential composite characters inhabiting remixed spaces and engaging in heightened acts of identity performance. Abd is a finalist in the Artspace NSW Visual Art Emerging Fellowship, and the recipient of the 2021 Blake Emerging Artist Award. She has exhibited at Firstdraft, Blue Mountains Cultural Centre, Casula Powerhouse Arts Centre and Peacock Gallery. She is an arts worker with a background in broadcast journalism. Abd studied painting at the National Institute of Fine Arts (Lebanon) and has completed a Bachelor of Digital Media (UNSW).
Diego Bonetto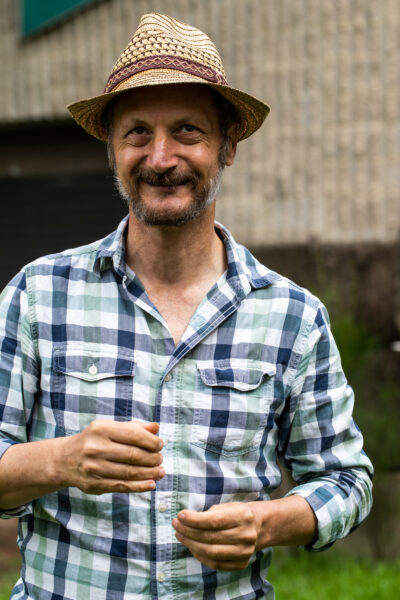 For 52 ACTIONS: Made in Penrith, the Gallery's historic gardens become the site of the Diego Bonetto's acclaimed wild edible foraging workshops. Offered at various times during the exhibition period, the workshops reveal stories and provoke a dialogue as the garden changes over the Spring season towards Summer.
To accompany his workshops, Bonetto's iteration of 52 ACTIONS will be presented in an installation in Lewers House in a seven-part narrative that looks at a selection of wild plants found in the Sydney Basin. Each species presents a topic, starting with an Acknowledgment of Country and finishing with a call to care for resources. Through storytelling and story-sharing Bonetto offers possibilities for an immediate and intimate relationship with plants found in our every day, built around a joyful, participatory, and mutually beneficial engagement with public resources.
Bonetto's work examines alternative forms of food consumption and wild food gathering as a way for people to cultivate relationships with their own neighbourhood and to find value, knowledge and empathy in their surroundings. Bonetto uses wild weeds as a sustainable food source and point of reflection, teasing out migrant knowledge related to the plants, and with that connects global stories with the naturalised species around us.
Chun Yin Rainbow Chan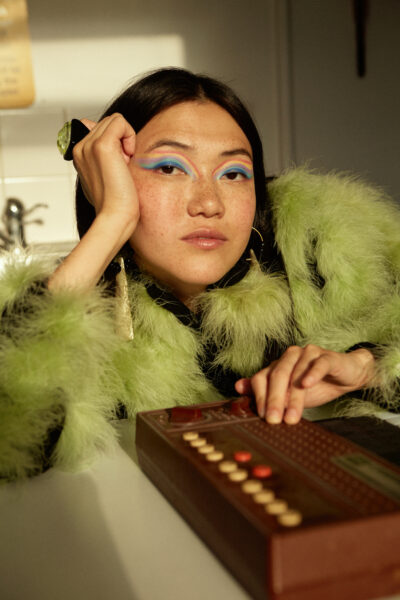 For her recommission, Chun Yin Rainbow Chan will produce an audio description responding to the Gallery's heritage garden. Originally designed by the artist Margo Lewers, the garden is rich with histories and stories from Margo's life. From a temporary studio in Lewers House, Chan will source field recordings directly from the garden, applying compositional strategies to create a sound artwork that aims to parallel and interpret the experience of submerging oneself in the garden.
As an extension of Margo Lewers artistic practice, the garden has been uniquely designed and planted, featuring plants that were originally sourced through her travels through East Asia. Chan's project aims to reflect on this recontextualisation within the Australian environmental and cultural landscape.
Chan is a producer, vocalist and interdisciplinary artist of Hong Kong-Chinese descent, living in Sydney. Her practice engages with ideas of mistranslation, diaspora and the effects of globalisation on contemporary society.
This project has been conceived in response to an accessibility audit undertaken by Penrith Regional Gallery through Accessible Arts, and their advice to 'consider alternative ways of sharing this experience [Heritage Gardens] as videos, photos, written and audio descriptions.'
Chan's work will be permanently accessible via Penrith Regional Gallery's website and be the first sound piece to enter the Gallery's collection.
James Tylor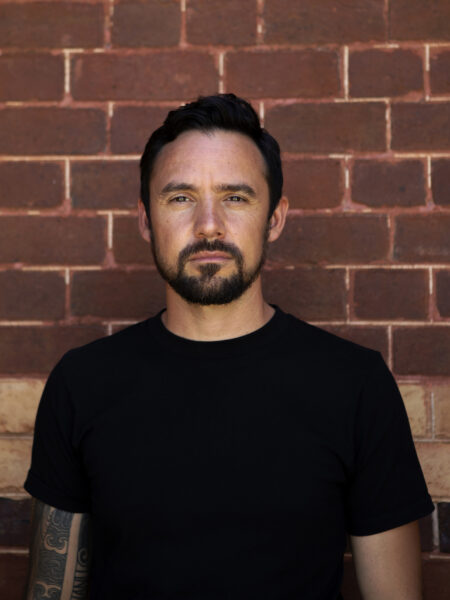 For James Tylor's recommission, native edible plants, herbs and fruits found across the Gadigal Basin and Kaurna will grow in Lewers House for the duration of the exhibition. Accompanied by text, photography and collectable recipe cards, the installation shares important knowledge of Kaurna indigenous culture and specifically Mai: Kaurna Miyurna contemporary food. In collaboration with Café at Lewers, a selection of these recipes will be featured as special items during the Open Day, Saturday 27 August.
Tylor is a multi-disciplinary visual artist whose practice explores Australian environment, culture and social history. He explores Australian cultural representations through the perspectives of his multicultural heritage that comprises Nunga (Kaurna Miyurna), Māori (Te Arawa) and European ancestry. His research, writing and artistic practice has focused most specifically on Kaurna indigenous culture from the Adelaide Plains region of South Australia and more broadly European colonial history in Southern Australia.