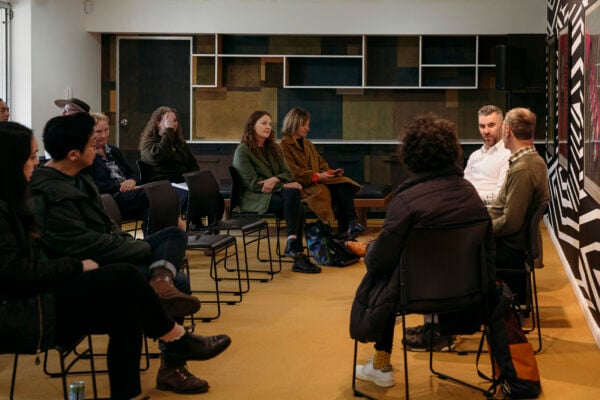 Conceived by Penrith Regional Gallery, in consultation with our artist communities, Ancher Points: Emerging Artists Intensive is the inaugural professional development program designed specifically to support emerging artists from Greater Western Sydney in a contemporary regional gallery setting.
The program will take place in Ancher House, an architectural collaboration between Margo Lewers and renowned mid-century Architect, Sydney Ancher. It builds on the experimental, artistic and intellectual legacy of the original inhabitants, Gerald and Margo Lewers, who realised their creative vision at Emu Plains.
The program's focus is to provide an in-depth industry and peer-to-peer experience that promotes skills and knowledge exchange, while offering dynamic opportunities for artists to connect across the Greater Western Sydney region.
Penrith is a fast-growing regional city, tipped to drive Sydney's economic growth with its proximity to the new airport and expanding rail link. To prepare for this change, its our vision to future proof Penrith as a cultural hub and become a leading incubator for the arts in Greater Western Sydney. Ancher Points: Emerging Artist Initiative invests in the next generation of artists who reflect our city's heart and tell its stories.
Scroll down and complete the online form below to apply now.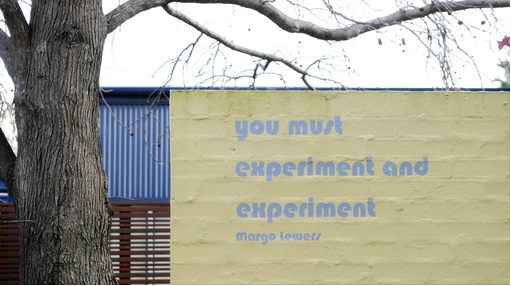 ---
IMPORTANT DATES
Applications Close: Wednesday 15 March
Successful applicants will be notified by: Friday 17 March
Phase One: Wednesday 12 – Friday 14, Monday 17, Tuesday 18 April (face-to-face)
Phase Two: Various dates throughout the year from May – December 2023 (online and face-to-face)
---
HOW TO APPLY
Penrith Regional Gallery invites applications from emerging artists from Greater Western Sydney. This unique opportunity is limited to 12 with two positions assigned for First Nations artists.
To apply, please download the info pack which contains key dates, the application criteria and application questions, then fill out the form below.
Click Here to Download the Information Pack
---
ONLINE SUBMISSION FORM
---
FURTHER QUERIES
Christine Smalley, Coordinator, Exhibitions & Collection Christine.Smalley@penrith.city
---
 Photo Credit: Ancher House by Document Photography