Ancher Points:
Emerging Artist Intensive

Jack Buckley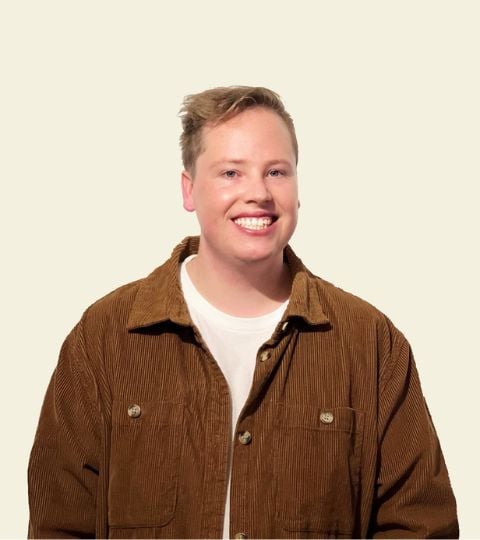 Jack is an emerging multi-disciplinary artist, from the Blue Mountains, west of Sydney. Self-taught, Jack has developed a unique style combining fine-pen illustrative works on paper with hand embroidered profiles. The resultant works are highly detailed, built up with ink and thread. Predominately Jack's work explores Australian flora and fauna, and highlights the diversity of the native environment. The complex relationship between this world and the contemporary human one is always present.Jack has had work exhibited in regional galleries, botanic gardens, and art prizes. When he is not making art, Jack's creative skills are focused in the botanical art of floristry.
Chloe Clarke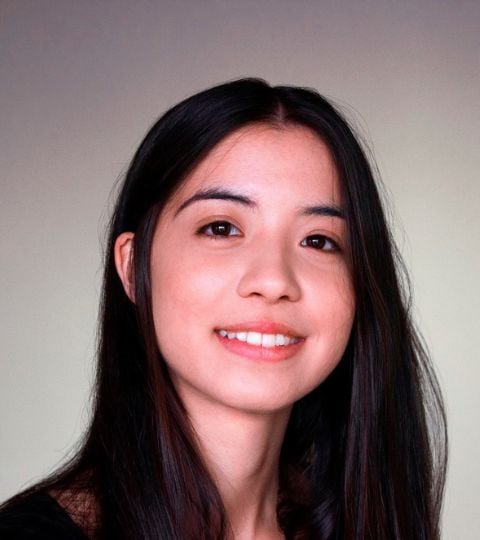 After graduating with a diploma in graphic design, Chloe felt compelled to revisit a "handson" experience, which has now led her to continue study in an advanced diploma of visual arts – focusing on painting, mixed media, and ceramics. Drawing inspiration from an accumulative stream of notions and sensations, naturally she will gravitate to flickering layers of form, colour, and contrast. Instilling the subject of focus to a certain degree of reason or impulse. Chloe defines her spontaneities as ideas 'bubbling to the surfaces' of mind and deliberate processes as 'reconfigurations'. All in pursuit to compose a visceral space, utilising outward influences offset by imagination.
Holly-Lee Dickson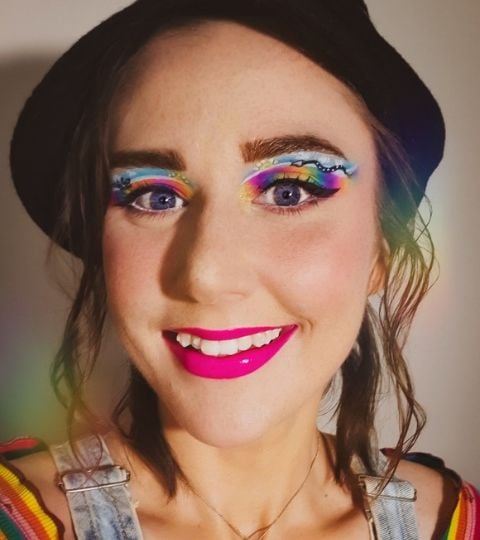 Holly-Lee is Wiradjuri woman living on Dharug Country. Her art is as eclectic as her influences, as many colours as the prism of visible light. Her favourite mediums are those with maximum tactile interaction.
"There is something so primal and grounding about the sensory experience of blending soft pastels with my fingertips. I am soothed by the sound of pigment dragging across a textured surface and captivated by a cutting tool slicing through linoleum. Though I enjoy communicating through many different mediums and styles those are the ones that fully immerse me in the art process and really fuel my creative flow."
Saskia Everingham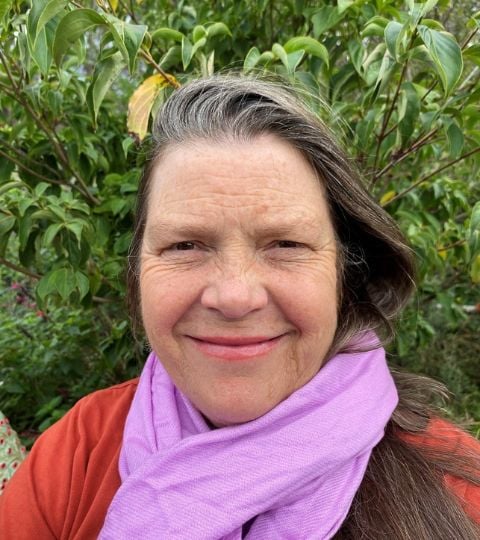 Based in the Blue Mountains, NSW, the bush around Saskia Everingham informs her work through the arc of growth and decay and visibility of natural systems. It also instills a particular awareness of environmental concerns and thus an effort to imaginatively engage the audience on an emotional level around these issues. Her work speaks of loss and poignancy as well as offering hope and paths of action. As a Permaculture practitioner, she is also interested in how systems interact and the potential value of these liminal overlapping areas She has worked with Textiles for the last 20 years, predominantly wet-felting, moving steadily from colourful, flat surfaces towards more 3D sculptural pieces. As her focus has moved to site-responsive environmental art, she has started to incorporate more durable materials such as cement. In the last two years she has won the Meroogal Women's Art Prize and The North Sydney Art Prize and Eden Gardens Unearthed.
Chris Hunter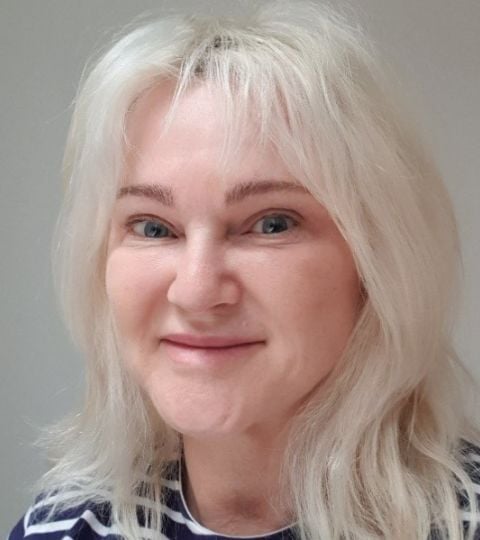 I do not have a recognisable style and on some levels, I do not wish to be entrapped by recognisability. My practice is evolving almost behind my back it is repeating some elements of design I seem to be drawn to:scale, colour (or the lack of colour often) and repetition, with structure and fluidity merging to create imaged or representational pieces that are not always what they seem or represent something which may not be obvious.
A running theme throughout my practice seems to have emerged (subconsciously)…to symbolise a desire for freedom. More a wish to rise above and leave behind responsibility, doubt, negativity in all its forms, even if it's only in my mind…and always temporarily…thus far. Embracing and playing with the notion of contradictions or illusions amuses me and I have experimented and used torn bits of flimsy paper to represent water, and heavy nets, sometimes metal mesh to symbolise weightlessness.
Felix Jackson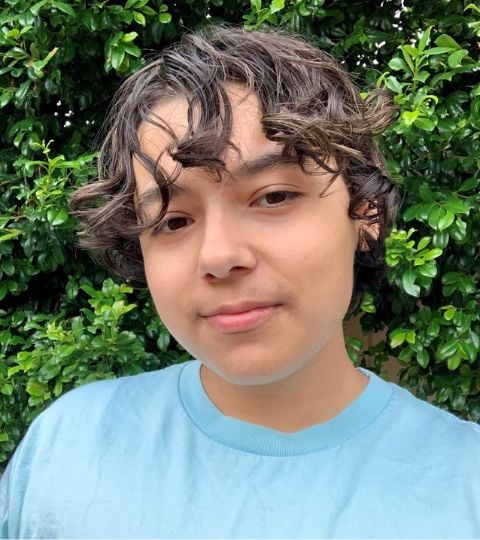 Felix is an emerging artist currently completing their Advanced Diploma of Visual Arts at Nepean Arts and Design Centre. Much of their current art practice is centred around identity and the themes of body and connection. Felix's work often reflects on gender diversity and their experience navigating the world as a young trans person. Felix is heavily drawn to 3D forms and enjoys experimenting with a variety of media.
Divya Lotliker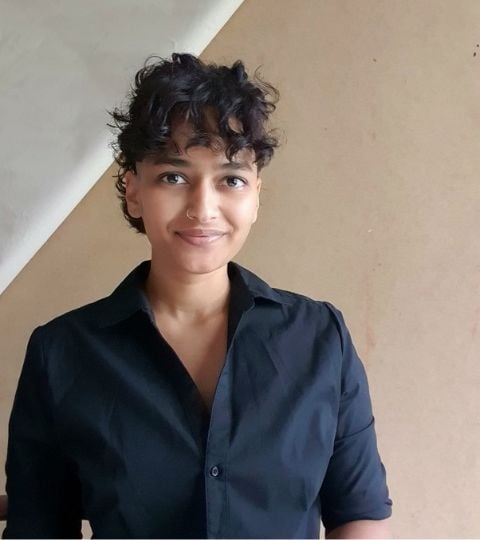 Divya's work is a creation of form out of a deeply psychological and emotional space. She follows her intuition to determine when a work is complete and works largely with acrylic, charcoal and pastels for their flexible, tangible and raw qualities. She explores subject matters of religion, self-imposed suffering, our attachments to life while being emotionally and spiritually asleep and social tendencies to misrepresent and misunderstand human nature. She's fascinated by the unspoken rules of interpersonal relationships, the impact of parenting on children and cognitive dissonance as a psychological defence mechanism against truth. She's enraged by the worlds that exist between our 'civilised' one, that of sex trafficking, animal extortion and the drug trade underpinned by unjust policy. All of this intertwined with the spiritual wisdom of Eastern philosophies.
Tia Madden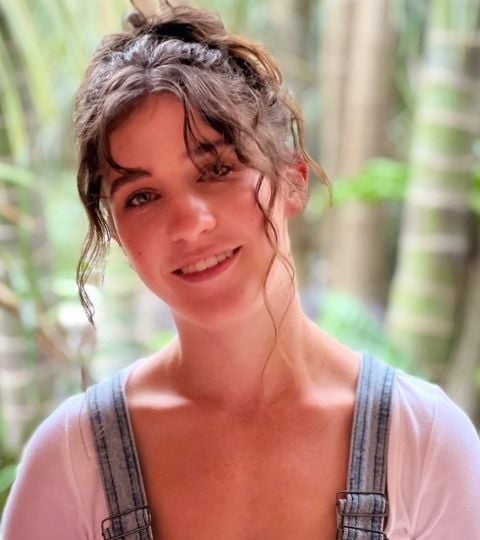 Tia is an emerging artist from the Blue Mountains who graduated with a Bachelor of Fine Arts (Honours) from UNSW Art, Design & Architecture in 2022. Her practice focuses on the gap between a mark and its meaning, driven by the possibilities and limitations that emerge through misperception. She questions how we engage with this gap and its lingering uncertainties, while attempting to give form to the entities forged within. Grounded in an expanded drawing practice, she considers the preconceptions that guide our approach to the world: the words that guide perception; and the images that conjure thoughts.
Doris Rainsford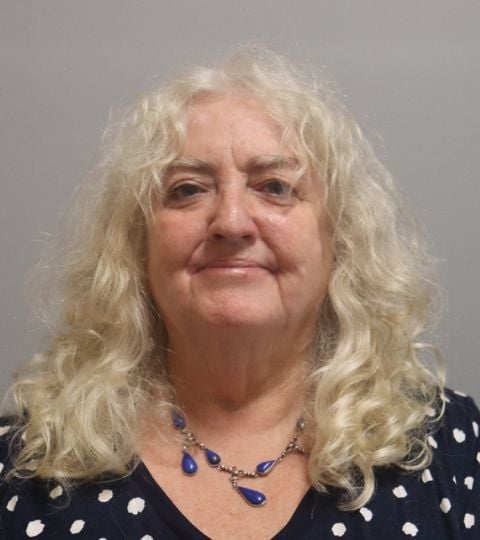 Doris was greatly influenced by the built and natural environment especially the Nepean River and region. Rainsford began her artistic career training in Visual Arts and Ceramics in 1984. And attended the Penrith Technical College at Penrith for 15 years.  Rainsford was approach in 2000 while studying at university to create a sculpture at Wentworth Falls Lake. The sandstone sculpture stills stand there today.
In February 2023 a new plaque was installed, with information, maps and Indigenous research with an educational website some twenty year later. Rainsford was intimidated by the scale of the project and found the sculpture helped her to realise her potential in creating sculptures in ceramics. She worked on this community project for two years and it was all voluntary and a gift to the community to enjoy.
Jacqueline Taylor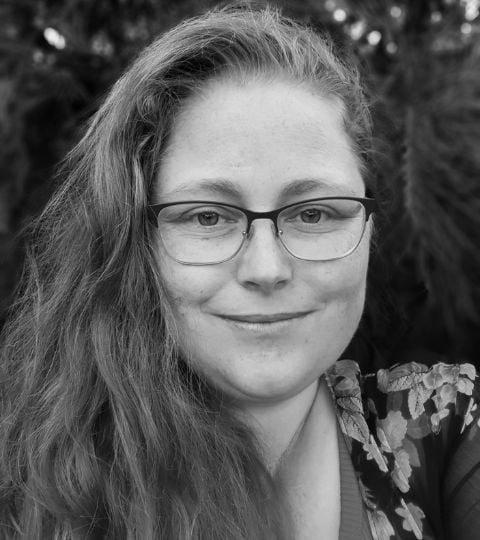 Western Sydney based artist, Jacqueline Taylor, specialises in the alternative photographic processes of chemigrams, cyanotypes, lumen prints, and cyanolumens. Through these experimental processes she explores the self, time, change, journeys, and the artistic tension between chance and control. Additionally, she explores how these mediums draw on the call and response collaboration between the natural world and the artist. Jacqueline obtained her Bachelor of Creative Practice from Newcastle Art School, TAFE NSW, in 2022. During her study she participated in eight student exhibitions and entered the Blue Mountains Print Prize (2019), receiving a highly commended award for her first completed lino print.
Kelcie Bryant-Duguid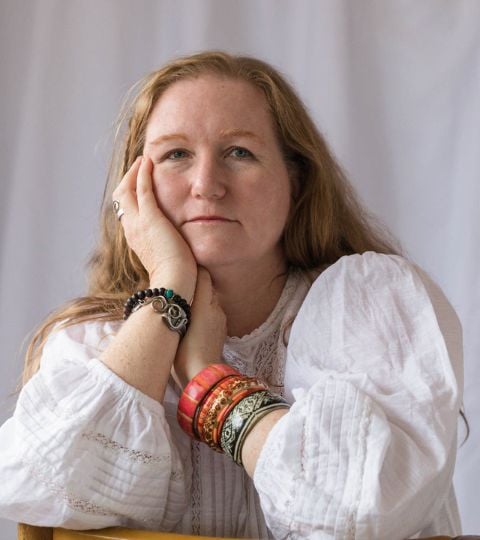 I have a multi-disciplinary art practice that is materials based, employing a wide range of textile methodologies. My artmaking practice also features, encaustic mixed media, sculpture, drawing, painting and printmaking. I am interested in the ways we communicate and the impact of language on the individual and how it shapes society. I am attracted to work that makes me stop and think and question my perception of issues and events. My work is a response to the environment and political and social issues that resonate with me. I find inspiration in the everyday. Themes of identity, the environment, place, and belonging are constantly revisited in my work.
Jayniel Villacorta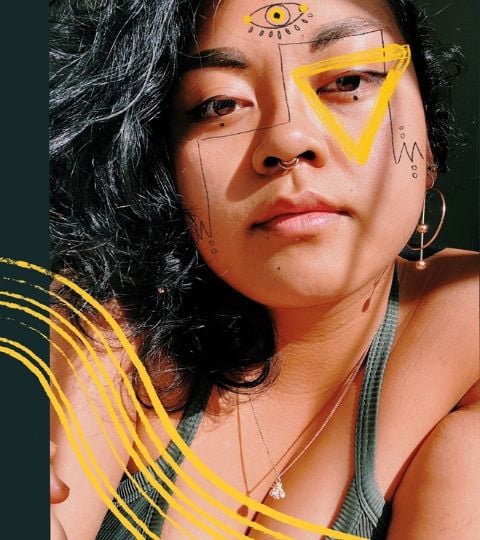 I am a Filipino-born, multifaceted artist who lived in America and immigrated to Australia at 10 years old. Although my background is in graphic design and photography, I am strongly rooted in illustration and influenced by my father, who worked in animation. My work is inspired by my own exploration of spirituality, my love of nature, patterns and unusual imagery. In recent years I've taken up sculpting and was a finalist for the "2023 Blacktown Art Prize." In my work there will often be a third eye, which for me symbolises a wisdom in knowing that someone out there has felt and understands all that you have gone through, and that you're not alone.